Monika Shepherdson
Acrylic and Oil Painting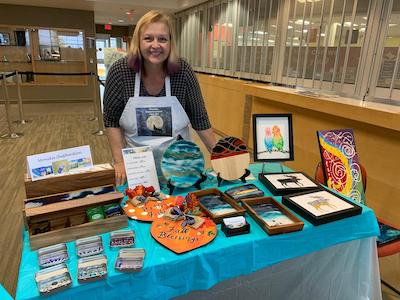 A visual fine artist who captures the vitality and energy that surrounds us each day. Not in competition with a camera, but far more interested in evoking a memory of a similar experience in the viewer, or creating a feeling of joy and happiness.
My style is Contemporary Impressionist. Favourite mediums are oil and acrylic. Abstracts and Landscapes are my specialty. Award winning, with many works collected internationally. I currently reside in Innisfil, Ontario and am a member of Innisfil Arts, Culture and Heritage, the Sandycove Art Club, Plein Air Group, and Society of Canadian Artists.
Home studio visits can be arranged by appointment. Lots of gift items and paintings are available for purchase.
Studio: By appointment; located in Innisfil, Ontario

Website: https://monikashep.ca
Mobile: 705.500.7801
Email: monika@monikashep.ca