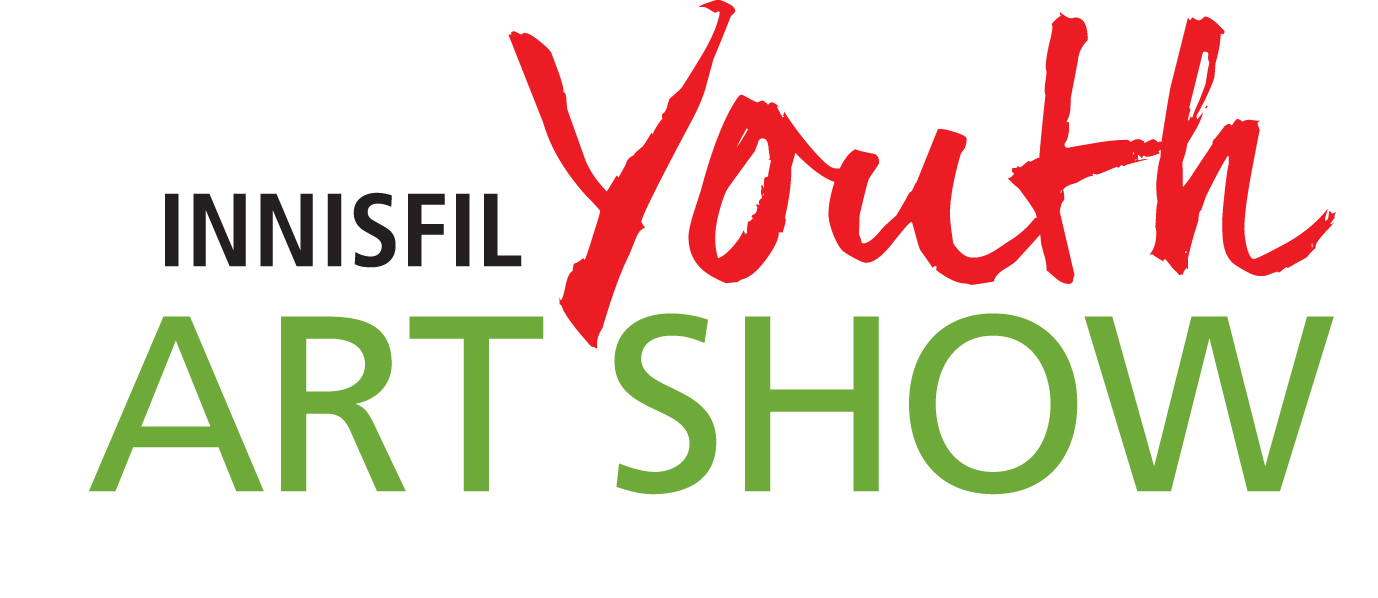 Thank you to everyone that participated in the 2018 Youth Art Show. It was very difficult this year due to so much talent in these two school.
Congratulations to everyone.
The Art from the Awards of Distinction will be displayed on the Youth Art wall at the Lakeshore branch of IdeaLab & Library for the month of November.
Award of Distinction ($25 prize)
Drawing: Anna Horvath "Biggie, Smalls"
Painting: Mia Fielding "Timothee Chabmet"
Mixed Media: Faima Khan "Self Portrait"
Photography: Annabell Vetro "Hands of Time"
Video: Magnus Boyer "Worry Much"
"Jane Dewar Award of Excellence": Mia Fielding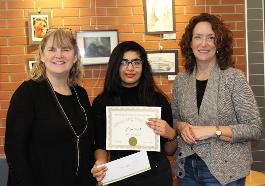 Award of Distinction winner Faima Khan, above, and her work "Self Portrait", right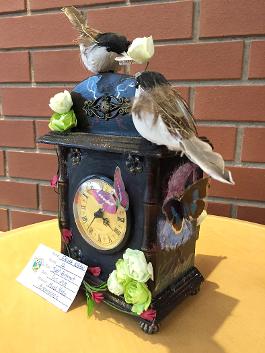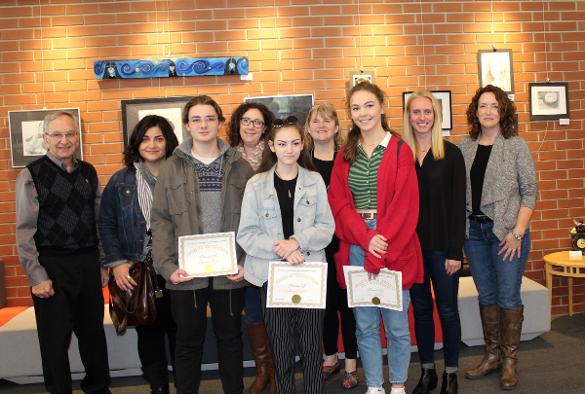 Award of Distinction winners (L-R): Magnus Boyer, Annabell Vetro, Mia Fielding (Jane Dewar Award of Excellence)
Award of Merit
Vanessa Namseany - Drawing
Doran Stephen - Drawing
Jesse Gunn - Mixed Media
Kai Woolner - Mixed Media
Savannah Munroe - Photography
Jazmyn Zinn - Photography
Koby Fisher - Painting
Mia Fielding - Painting
Honourable Mention
Shayla Fischer – Drawing
Carson Bowening – Drawing
Kristen Daley – Mixed Media
Ainsley Halliday – Mixed Media
Sebastian Turner – Mixed Media
Hayley Pansonato – Photography
K.J. Rivard – Painting
Gabriela Sosa – Painting
Diana Riaee – Painting
Megan Turner – Painting
Mikenna Richardson – Painting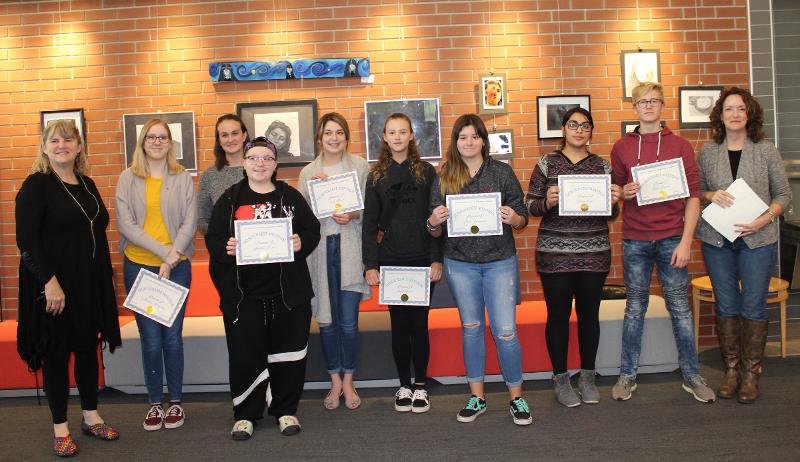 Above, some of the Honourable Mention winners.